Unlock the power of memories with the Memory Vault - a one-of-a-kind poster that captures your most cherished moments


Give the gift of a lifetime with a mosaic poster
Do you remember the day you first saw your newborn child? The smell of your grandmother's cooking? The excitement of your first concert? Memories are the things that make us who we are, and the Memory Vault is here to help you preserve and relive them.
The Memory Vault is a one-of-a-kind poster that captures your most cherished moments in a mosaic of 50-1,000 photos. Whether you're looking to reconstruct a special vacation, a milestone birthday, or a beloved pet, the Memory Vault can help you relive your memories in a way that's both beautiful and unique.
Creating your own Memory Vault is a simple and easy process. All you need to do is select 50-1,500 of your favorite photos and upload them to our website. Our state-of-the-art AI technology will then work its magic, carefully selecting and arranging the photos to create a beautiful, one-of-a-kind poster that captures your memories in a way that's both unique and timeless.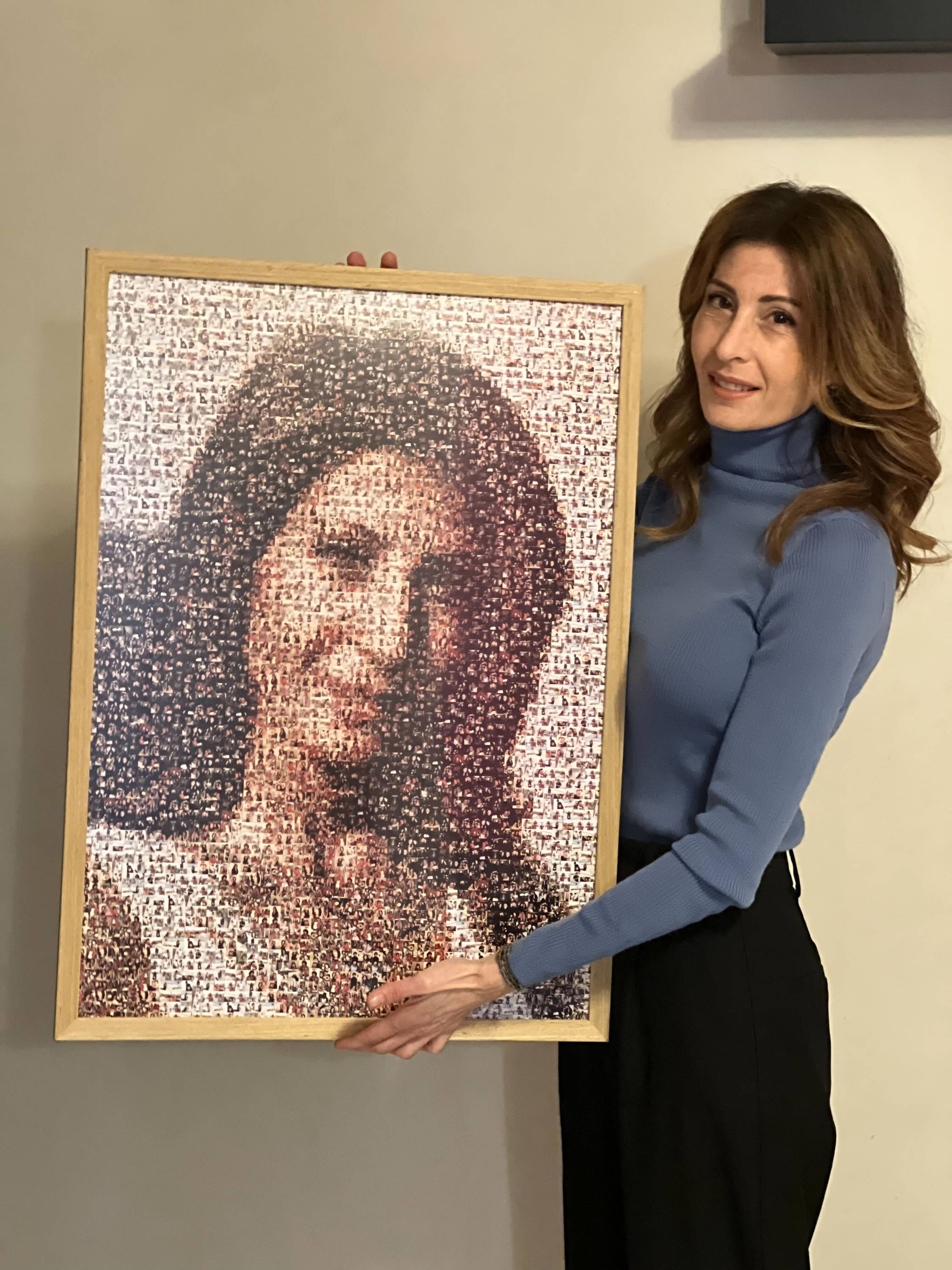 One of the things that makes the Memory Vault so special is its customization options. You can choose from a variety of layouts, filters, and frames to make your print truly unique. Whether you're looking for a minimalist, modern look or a more traditional, vintage feel, the Memory Vault has something for everyone.
But it isn't just for personal use. It's also the perfect gift for loved ones. Imagine the look on your spouse's face when they see a poster of your wedding day, or the tears in your parents' eyes when they see a poster of their grandchildren. The Memory Vault is a gift that keeps on giving, as it allows your loved ones to relive their favorite memories for years to come.
Here is why the Memory Vault is the best gift :
It reconstructs your favorite memories with 50-1,000 photos
Customized print to make it truly unique
Perfect for gifting to loved ones
Experiencing the magic of reliving your memories with the Memory Vault
Free 4-day shipping
The Memory Vault is printed on the highest quality, acid-free paper using archival inks to ensure that your memories will last a lifetime. Our frames are made of solid wood and are available in a variety of finishes to match any decor.
Don't just take our word for it, see what our customers have to say:
"I ordered a Memory Vault for my husband's birthday and he was absolutely thrilled. It's a beautiful and unique way to capture our memories and I know it will be treasured for years to come." - Sarah
"I've never seen anything like the Memory Vault. It's a stunning way to display my favorite memories and I love that it's completely customized to my tastes." - John
Start capturing your memories today with the Memory Vault. Visit www.madeofmemories.co to learn more and to create your own today.
We are excited to see the Memory Vault with a heartfelt title that you will surely be creating!